Main content starts here, tab to start navigating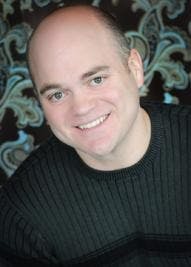 Joe Hardwick Jr. Bio
Joe Hardwick, Jr. is a partner with Pacific Grill. He serves as President and Chief Operating Officer for the company. Oversees all financial planning, construction, vendor contracts and all accounting functions.
Joe has experience and proven success in building efficiencies into business operations and sales organizations.
He has managed this by providing effective guidance and direction to personnel in the areas of customer satisfaction, human resources, merchandising inventory control, sales, cash control, personnel/associate development, loss prevention, safety & expenses. Joe's most recent venture has been the hugely successful Pacific Grill, rapidly becoming one of Tacoma's finest destination restaurants. It was Joe who forged the relationship with the Naccarato Restaurant Group (dba Pacific Grill and Pacific Grill Catering) and the Courtyard by Marriott company, creating a dynamic catering and events planning service that provides huge benefits to both organizations.
Born and raised in Gig Harbor, WA, Joe owned his own business for over 10 years and understands the responsibility that comes with the job. He has acted as manager, marketing strategist, accountant, salesperson, administrator & human resource manager.
Additionally, he has also written and published a business manual on industry and marketing training aids, published 27 book titles, 16 of which were in foreign languages.
Joe leads by example by encouraging the positive and discouraging the negative. In the first year his travel agency, started from the ground up, exceeded $4,000,000 in sales, putting Hardwick Travel in the top ten percent of all travel agencies nationwide.
Duties/Responsibilities will include:
Overseeing Employee Benefits
Coordinating pre-opening construction/renovation
Purchasing
Scheduling
Negotiating with Vendors
Problem Solving
Budgeting
Payroll
Accounts Payable
Human Resources